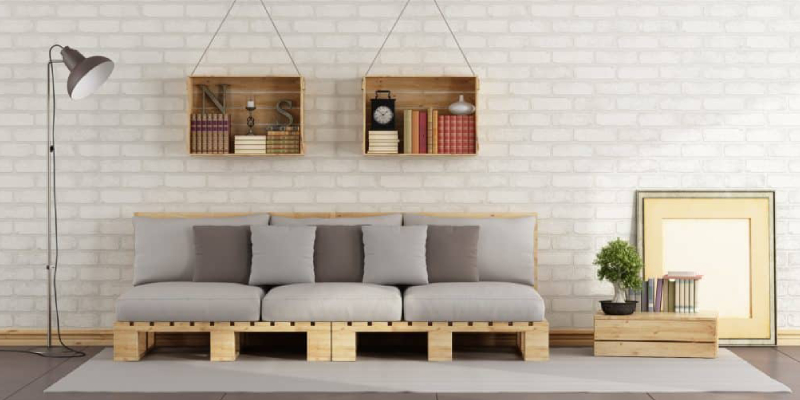 Hello !
We're so happy you're here. Welcome to our imaginative and creative world, where thoughts have no limits.
Our website simply aims to bring little creativity based on our daily activities to try rather apparently useless to a home's beauty and happiness. The choices are almost limitless through various DIY Projects. Try making a DIY using pallets. It just takes slight imagination to turn discarded pallets into valuable home pieces. Trying to make some furniture, or using it for the garden.
On our website, we would like to bring each day with small creative ideas using pallets that you can easily avail from your surroundings. We will upload tutorial videos on the DIY project based on pallets for beginners taking you to an advanced level of the project. We constitute a small group of creatives and professionals. Check out the list of Projects using pallets: –
Pallet Bookshelf
Furniture like Corner tables, Storage boxes, coffee table
Photo frames, Shoe Rack, Pet Bed, Headboards
Wine Rack, Creative shelf, Utensil Box holder
Garden tool shelf Rack
Playhouse, Garden Lamp, Swing Bed
Rustic Wooden Pallet mirror
Garden pathway
Garden planters, Vertical Pallet Garden
Herb Planter
We want our viewers to think out of the box and create some indigenous home decor by using pallets. We want people to be involved in the DIY project and reduce physical and mental stress. Every home lover displays on furniture to give the best look, so this is the right place to learn, create and make fun. We will also help you where to find all the materials and crafts required for making the DIY project.
If you are looking for some budget-friendly DIY project you landed on the right platform. Catch us every day to learn and create new ideas with our DIY project.