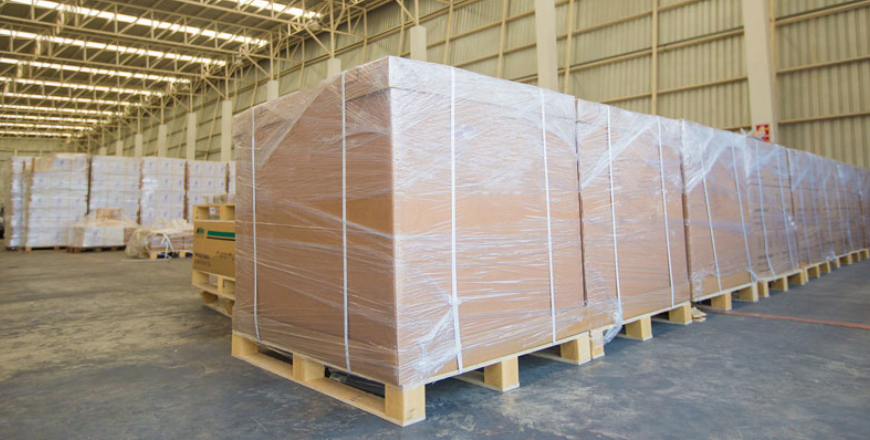 How to plan the pallet before shipping it?
Pallet shipping must go in the right way to avoid any damage to the products present inside the packages Most of the manufacturing companies use the pallet packing machines which run on robots and hence any potential mistake can result in loss of hundreds of dollars or based on the type of equipment present inside the pallet. Pallet packing is the best way of packing and sending a large amount of material economically. It is also essential to keep the pallets safe from damage, and hence all the packers have to use specific techniques to avoid any damage to the packages. Here are some of the best tips for all the people who are surfing the internet for safe pallet packing along with the complete shipping procedures.
One has to access the number of boxes they are planning to pack under the pallet. Most of the shipping companies avoid pallets that have boxes hanging out of their covers. The type of equipment that is transported also helps the packers in selecting the type of pallet based on the strength. One must measure the size of the boxes, which can help during the size selection of the pallet.
Pack the pallet with the best material before the shipping
Some people might think that pallet packing is not a hard task, but a little ignorance can result in multiple losses. To avoid such potential losses, all the people need to make sure they plan the pallet in the right way. People can take help from sturdy cardboard boxes along with a large number of cushioning materials placed inside the box. One can also use the duct tape to cover the products, and hence they can avoid the product from getting damaged.
The significance of the forklift to lift the pallet
Lifting the pallet manually is quite not possible, and hence most of the manufacturing companies fetch help from the forklift. The forklift can make sure that the entire process of lifting the package onto the truck or ship or removing the pallet from the same is safe. People can also buy the forklift or rent it based on their recurrent use of the product. People who have substantial commercial pallets can go with the logistics companies possessing the right men for the job.