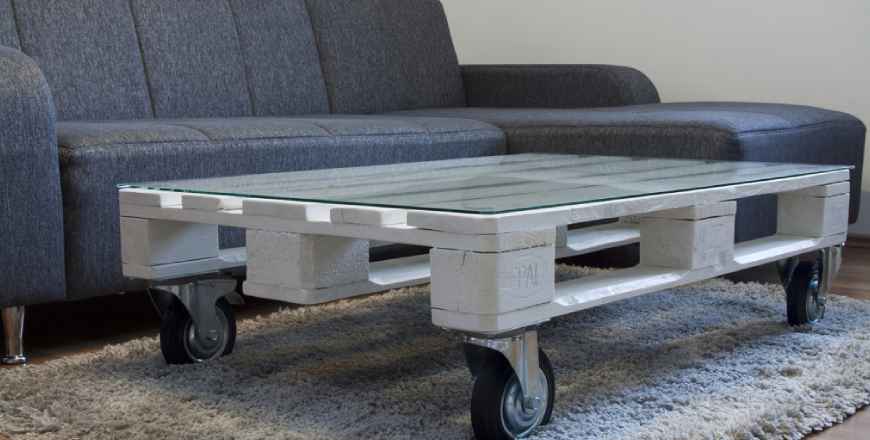 Building your raised garden bed in your backyard without spending much may look impossible. But, using upcycle wood pallets to build your vegetable and herb garden bed looked economical and easy to follow. Collect scrap wood, pavers, and used bags of soil, and free wood pallets to start with. When the corner of your garden is not taken care of and if it has been left neglected for a long time, you need not worry about it. Wood Pallets come a long way to help you to convert your backyard a haven for your birds and space for you to relax.
Choosing Your Materials
Choose to collect old pallets to build your raised garden bed in your backyard. Pallet frames are available for free, and so there is no need to buy fresh lumber for building your raised garden bed with frames of wood. You may need to spend some time to collect your old pallets. You may need to get landscaping fabric to cover the sides of your pallet garden. Collect some pegs or stakes to fix the landscaping fabric with the wood. Be careful while using your jigsaw to cut your pallet openings. Get your garden soil ready with natural manure. Collect seeds and saplings for planting your border flowers.
Building Garden Bed
Once you have gathered your upcycle wood pallets for your backyard garden, you must first sketch a plan for your garden. It is important to decide what type of plants you want to grow in your garden. This will help you to calculate the space each plant will need. Cut the square openings in the pallet with the jigsaw. With their built-in rows, upcycle pallets are the best choice to raise our herbal garden at the backyard. Choose to buy some used landscaping fabric to prevent soil from spilling off the side of garden beds. Landscaping fabric prevents weeds and soil erosion. Fix the landscaping fabric to the pallets with fabric pegs or u-shaped nails or garden staples.
Planting Your Garden Bed
Once the pallet garden beds are ready, fill the slots with the soil enriched with garden manure. Tomatoes, herbs, flowers, cucumbers, and peppers may be a better choice to start with. Choose plants that will add color to your pallet garden and make your backyard bright with colorful flowers and rich green foliage. Add fireplace ashes and eggshells to provide rich natural nourishment to your plants.