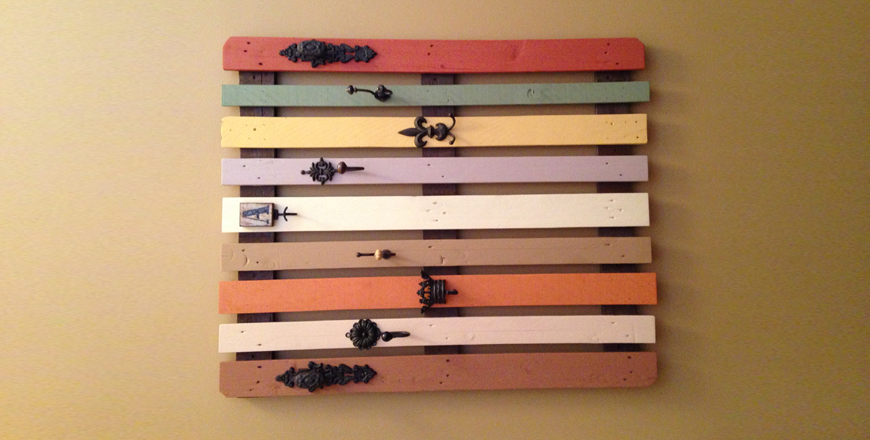 Pallet making at home is not difficult as you think. You don't have to be a carpenter to do this. Buy the right materials with few accurate measurements, cutting guidance and some patience; you are set to make your own Pallet at home! Isn't that amazing?! This article will guide you to make this happen.
Let's get started.
Materials required: Pallets could be of any shape or size. In our example, we are going to make a simple pallet which is 32 inch, square shape which is 5 inches tall.
It requires
3 standard 8 ft studs and a 2 inches nail box
Hammer
Saw for cutting (circular saw, hand saw, etc.)
A band saw for making slats
DIY Pallet:
The following are the steps to make Pallet at home,
Start cutting each of 3 studs into three pieces that should be 32 inches long
Make Slats – mark a line on the middle edge of the board to indicate where to start the cut then cut these into half using a band saw
Now attach the bottom slats, the 3 remaining boards are now the support pieces called stringers
Then, fasten the 3 slats to these stringers, and this will create the bottom of the Pallet.
Fasten the top slats same as for the bottom slats. But you have more options here.
Here, you can use all the remaining pallets to design a full pack pallet, depending on how you want your pallet to look.
Use the nails; screw them with the top slats
That is it, all done!
And it is easy to disassemble too. A home-made Pallet is ready to use now. However, the challenge is when working with pallets the board may split in the process and it is usual.
Browse through our product catalog for more Pallets.